by Amina Hussein | Hoqook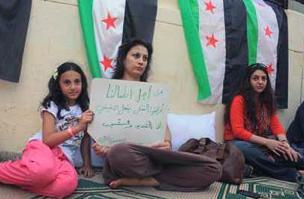 Walking in the busy streets of Cairo is not uncommon to meet a Syrian or a newly opened Syrian little shop. Since the beginning of the uprisings in March 2011 thousands of Syrians fled the country; the great majority of them took shelter in the neighbouring countries, including Egypt.
Syrians who have decided to come to Egypt did so because they consider it a better option than tent camps in Jordan, Lebanon or Turkey. The cost of living in Egypt is lower and employment opportunity greater: Jordanian and Lebanese job market cannot absorb them and in Turkey they face the language obstacle.